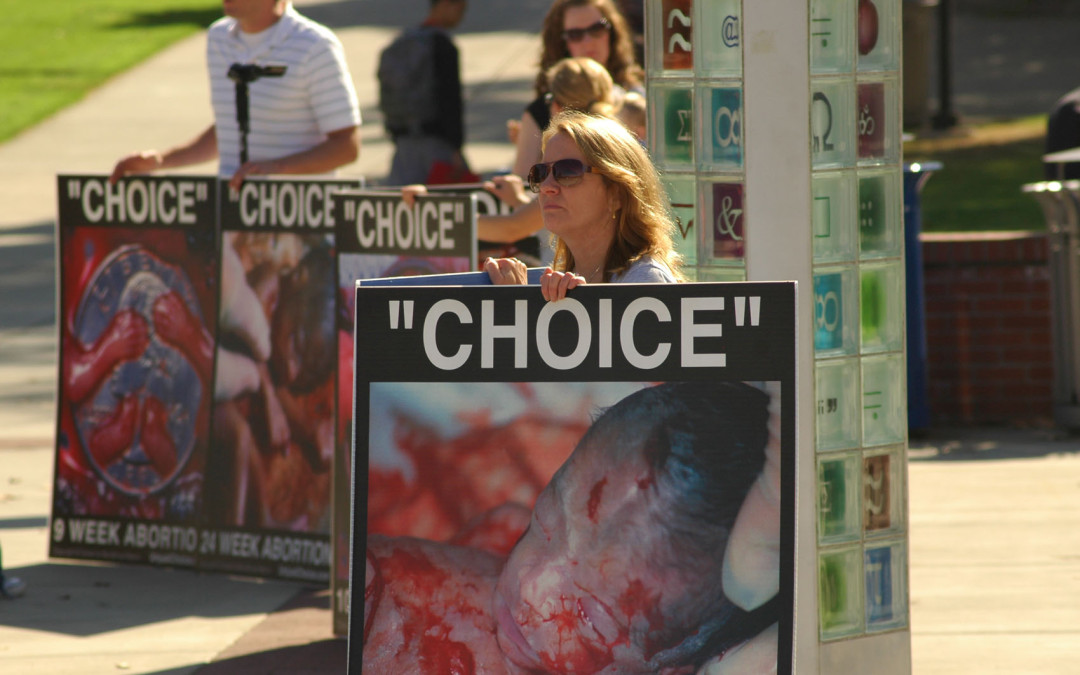 What follows is an exchange of ideas that took place on Facebook between ACP Co-director Tom Herring and a Catholic woman named Rachel.
"I fundamentally don't agree with the position that including the picture of a murdered baby on a poster "humanizes" that baby. It isn't a power struggle in which one side has destroyed the humanity of a child and the other is restoring it. That's not our job and we can't do it–God grants human dignity, we either honor it, or we don't. We can't destroy the God-given dignity of another human being, no matter what we do. We can't destroy the image of God in them." -Rachel
It sounds like you are confusing two separate issues. The issue you are speaking to here is whether or not unborn children possess intrinsic human dignity, and of course we would agree that they do, and that there is nothing anyone could ever do to strip it away from them.
The issue I was speaking to in a post above was in response to your argument that "these images objectify the babies they portray." I pointed out that, on the contrary, these children were objectified during the rationalization of their slaughter, and that exposing the truth about what happened to them forces all of us to recognize these were more than clumps of cells — these were human beings. And in that sense, the pictures of victims humanize a baby that was aborted, often for the first time, in the minds of those with a functioning conscience. Read More
Recent Posts
Archives
Categories